Add a unique touch to your courses with our latest feature addition:
activity cover photos!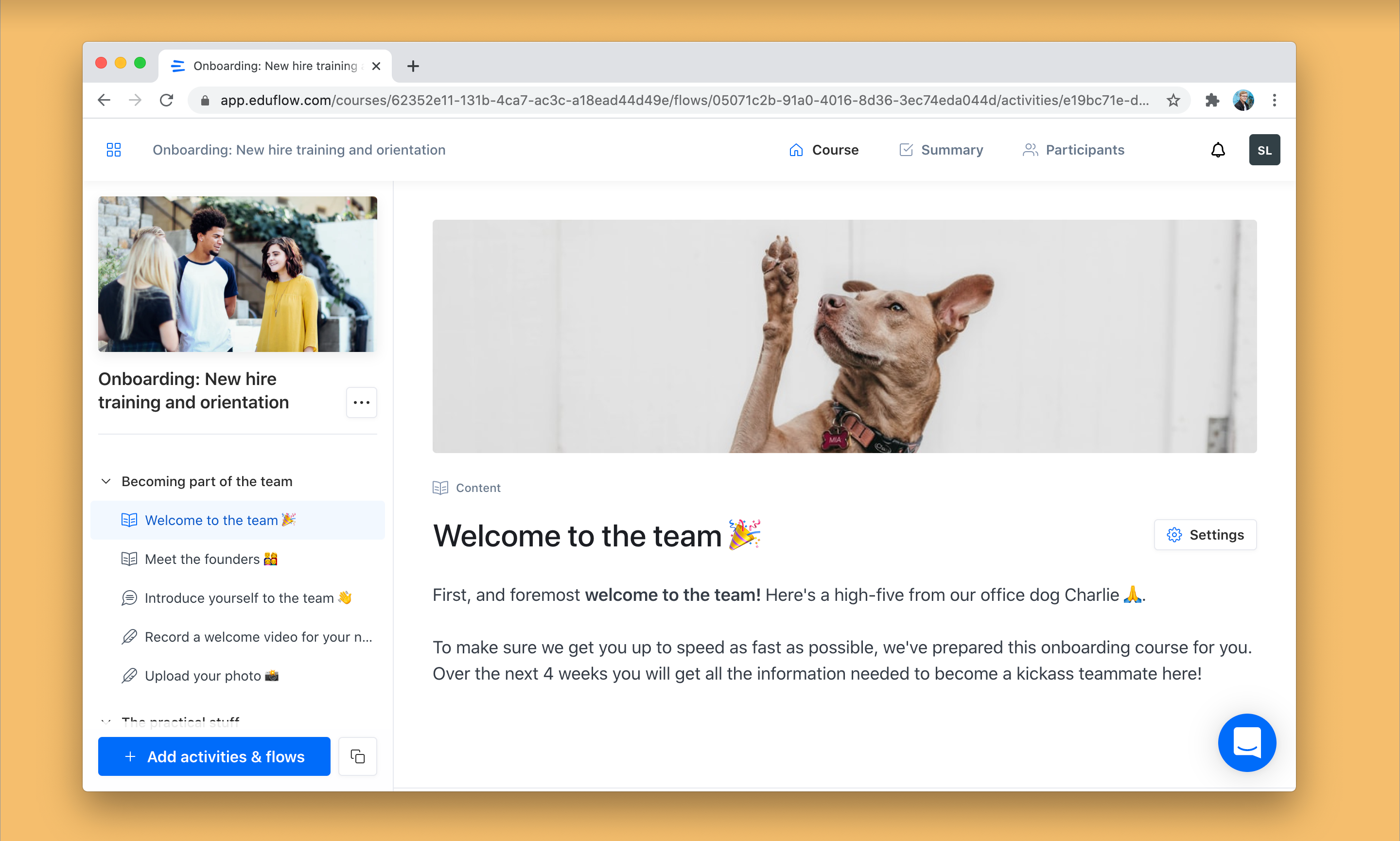 Adding visual aids in your material can have a positive effect on the learning experience
(1)
. It helps learners create a context for the activity they're about to engage with and also helps better recollect information and navigate the course. Plus it's fun!
How to add a cover photo to an activity
Above the activity title there's an 'Add cover photo' button. Click it.
A random cover photo has now been added at the top of the activity.
Use one of the 4 options to select your cover photo:
Search through Unsplash
Upload your own
Link to an image file online
Shuffle through random photos until you find the right one!
To remove a cover photo, simply hover over it and click on the 'Remove' button.