Today, we are happy to announce our new group member review activity 👨‍👩‍👧‍👦. The group member activity allows group members to evaluate each other. Each group member will be required to provide feedback about other participants in the group according to a rubric that can be customized by the instructor.
Instructors will get access to a performance score for each group member on the summary page. Group members will be able to engage with their own feedback if the instructor links a feedback reflection activity.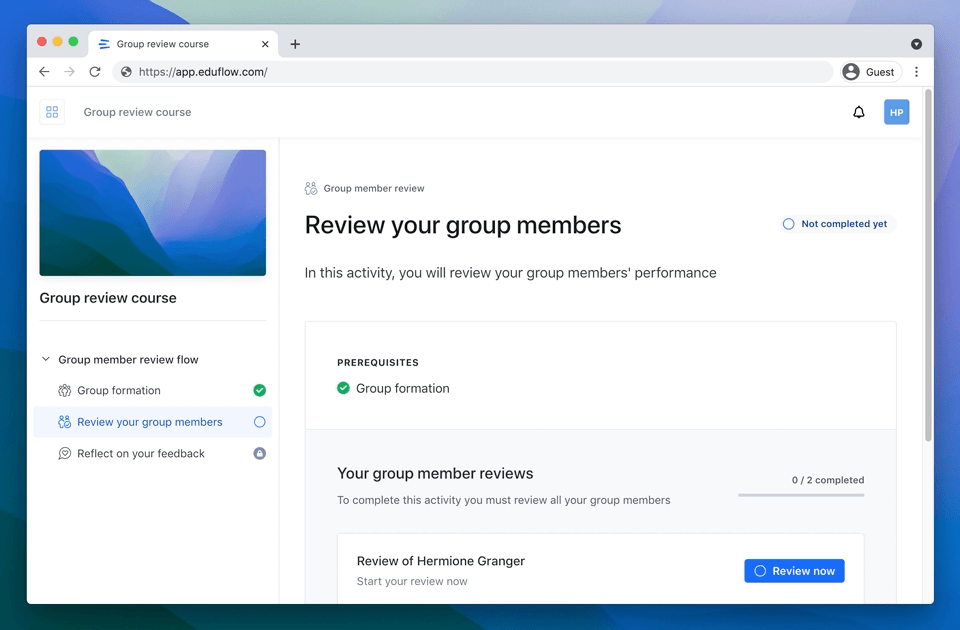 You can use the group member review activity to encourage group member engagement and participation by ensuring accountability, but there are many other potential applications. Group member reviews can also be used as a performance management tool, allowing you to gather feedback for a 360° appraisal, for example.
How to add the activity or flow:
Navigate to the 'Add activities and flows page'
Scroll down to find the 'Group member review flow' and click to add it
Alternatively, if you only want to add the 'Group member review activity', go to the top of the page and activate the toggle: 'Show advanced activities & flows'. Once this is done, scroll down to find the 'Group member activity' and click to add it.
We hope you are happy with this latest addition to Eduflow ✨