Today, we are happy to share three new updates to the quiz activity in Eduflow! ✨
1️⃣ Create quiz questions using our updated quiz editor. This addition lets you format question and answer options the way you desire by for instance adding images, links or highlights.
2️⃣ Decide if correct and incorrect answers should be revealed to learners once a quiz question is answered.
3️⃣ Allow learners to retry quizzes. Either by settings up an unlimited number of retries or by defining a set amount of retries allowed.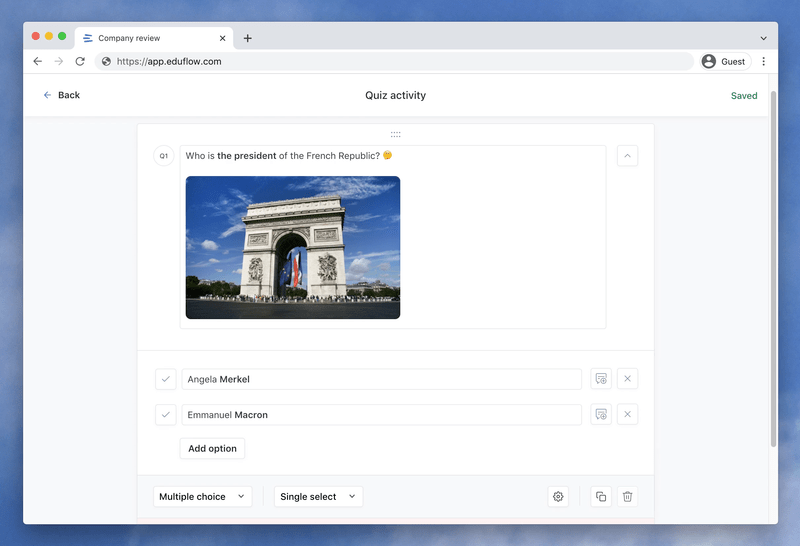 We hope the new quiz capabilities will be helpful in the design of your next course on Eduflow 👩‍💻