Being on-brand is an important way to distinguishing yourself from others and to reassure participants they're in the right place. We've added visual customisation and branding options to your institution and courses now so you can make it uniquely yours!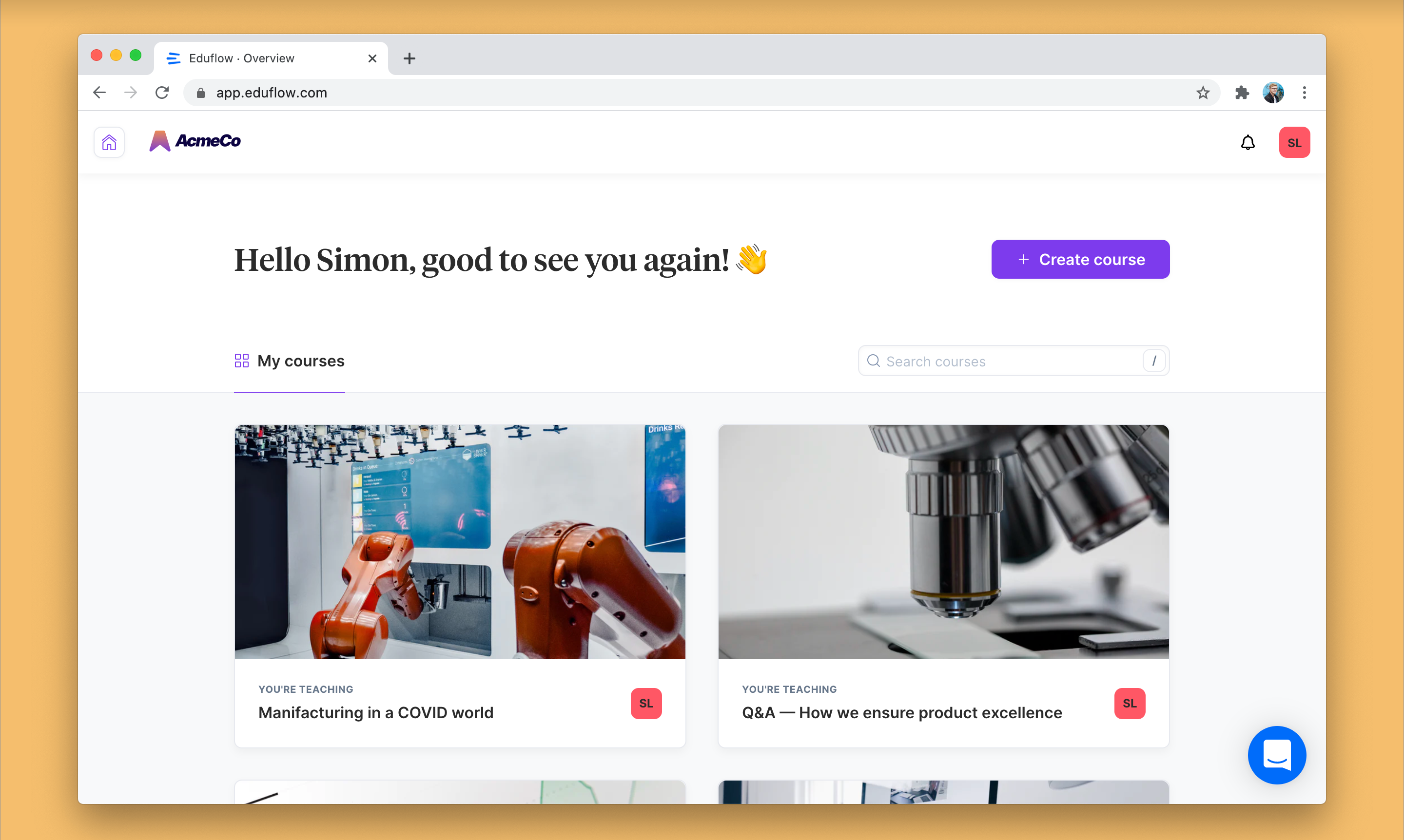 How visual customisation & branding works
If you're on a Pro plan or higher you can now:
Add your logo to be displayed in the header
Change font family
Change accent color
Change border radius
The changes will affect all pages within your institution so you don't need to change it for every page and to create a consistent look n' feel across your institution.
To use the feature, head over to your
Institution dashboard > Settings > Logos & theme
.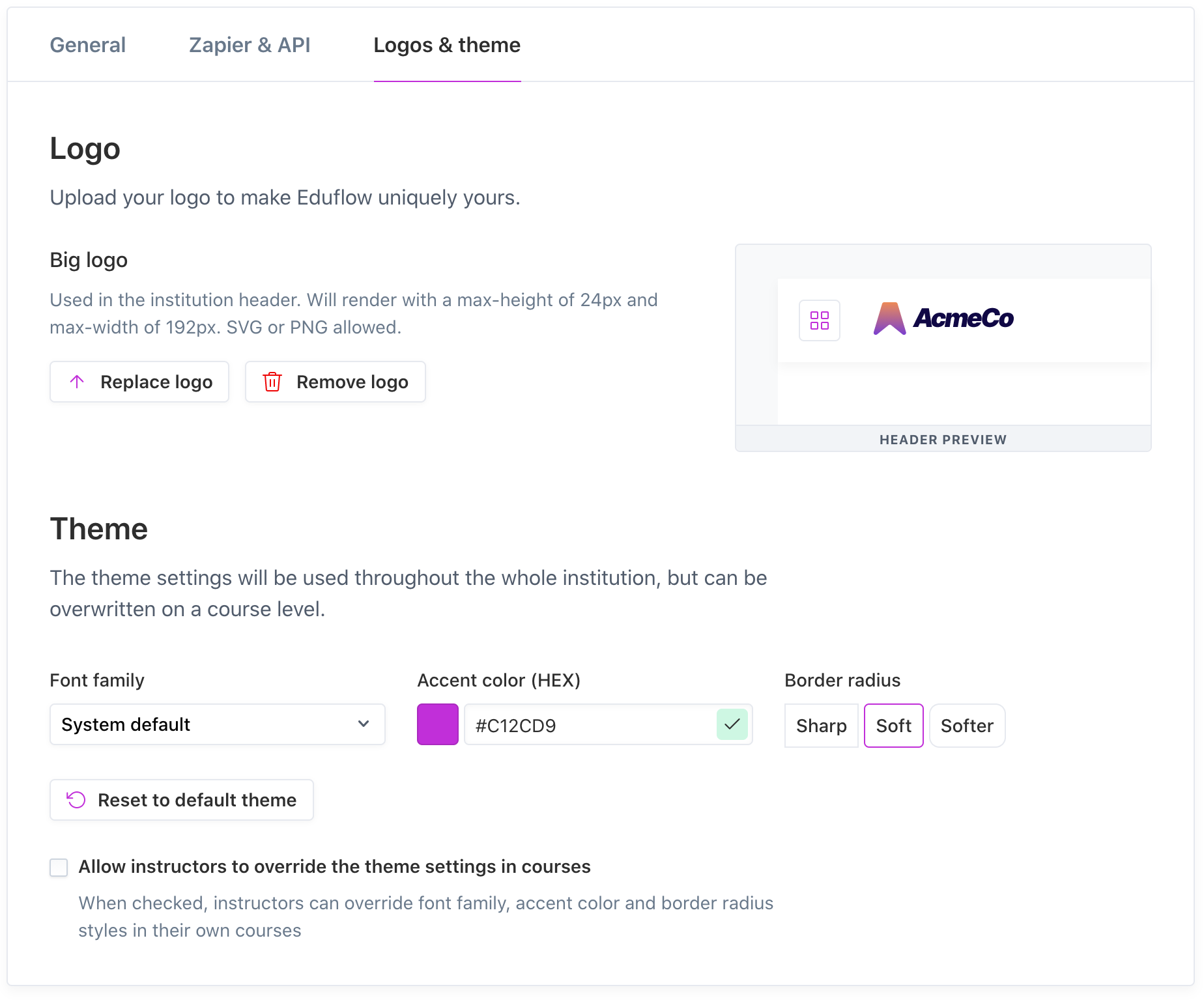 In here, you will also see an option to allow instructors to override the institution theme within their courses. If this is enabled, a custom theme for each course can be created. You will find the course theming options in the course context menu.