The eco-system of apps used to power modern organisations is increasing by the minute.
Email marketing platforms (MailChimp, ActiveCampign etc.)
Payment gateways (Stripe, Gumroad etc.)
Survey tools (Typeform, Jotform etc.)
Databases (Airtable etc.)
Websites (Webflow, Squarespace etc.)
To make sure Eduflow will always fit into your workflow, we're releasing a
Zapier integration
that allows you connect your Eduflow account to more than 2000 apps!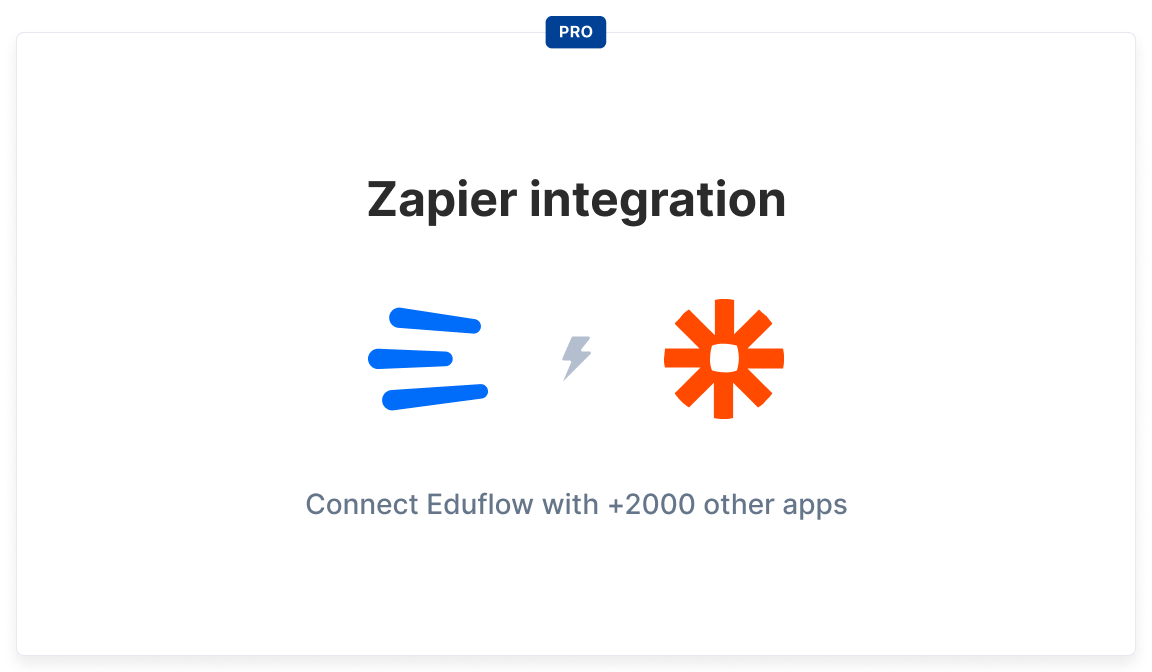 Here are
3 examples
of workflows you can build with the Zapier integration:
Example #1: Charge students for your course
Create a Zap with Eduflow and a payment gateway like
Stripe
or
Gumroad
. Set it up an action that sends a student invite email once someone has made a purchase.
Example #2: Send a custom student invite email
Create a Zap with Eduflow and
Zapier's email sender
. In your Zap, disable the default invite email sent out by Eduflow and send out your own custom email. Remember to include the
invite link
in your email, so your students can sign up to their account.
Example #3: Complete an activity when a survey has been answered
Create a Zap with Eduflow and a survey provider like
Typeform
or
Jotform
. Set up your Zap to complete an activity in one of your courses, once the form has been submitted. Remember to include an
identifier
in your form, so Eduflow can find and mark the student complete.
... but wait, there's more! This release only covers v1 of our Zapier integration and includes Zapier
Actions
. In our next release, coming up very soon, we'll add Zapier
Triggers
to our integration, making it even more powerful to use. So stay tuned!